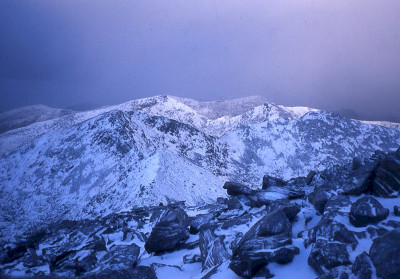 Good to Know
Not Really an Island Itself
The Isle of Harris isn't really an island itself. Instead, it is a (southern) part of the island of Lewis and Harris which is the largest of all Outer Hebrides islands.
Geography
Harris is quite mountainous in comparison to Lewis. It is divided into North and South Harris with the latter being considerably less mountainous. As a home to Clisham which is at 2,621 feet the highest mountain of the Outer Hebrides, the northern section of the island is especially attractive to mountain climbers and hill walkers, while unspoiled nature which is thriving with wildlife is also attracting a large number of nature lovers. North Harris is also home to the capital village and main port – Tarbert which is connected to the island of Scalpay via a bridge.
As mentioned earlier, South Harris isn't as mountainous, while visitors know it best for its spectacular beaches, the scenic 9-hole golf course and the 16th century St. Clement Church at Rodel which is one of the most beautiful surviving medieval churches of the Outer Hebrides.
Weather
Many visitors of Harris are surprised by its weather. But in a pleasant sense because it is a lot warmer than most people think considering the island's latitude. Sure, there are cold winds and winter storms but thanks to the warm air that is brought by the Gulf Stream, there aren't many days with temperature below zero or snow in the winter. In addition, the Outer Hebrides are considerably less rainy than the mainland because much of the clouds are simply blown over the islands by the wind. Therefore it is always a good time to visit the Isle of Harris, including winter months.
Clothing to Wear
You are recommended to bring warm, waterproof clothing, especially if you plan to go to the mountains. Ideally, you should dress in layers. If you would like to take a short swim in the sea, be sure to bring wetsuit because the water is very cold even in the hottest summer months.
Harris Tweed
Besides for its scenic landscape, the Isle of Harris is also known for Harris Tweed, a cloth that was originally handwoven from the wool of local sheep and coloured by dyes that were made from local plants and lichens. Today, Harris Tweed is mostly produced in Lewis. In 1993, it was protected by the Harris Tweed Act of Parliament.